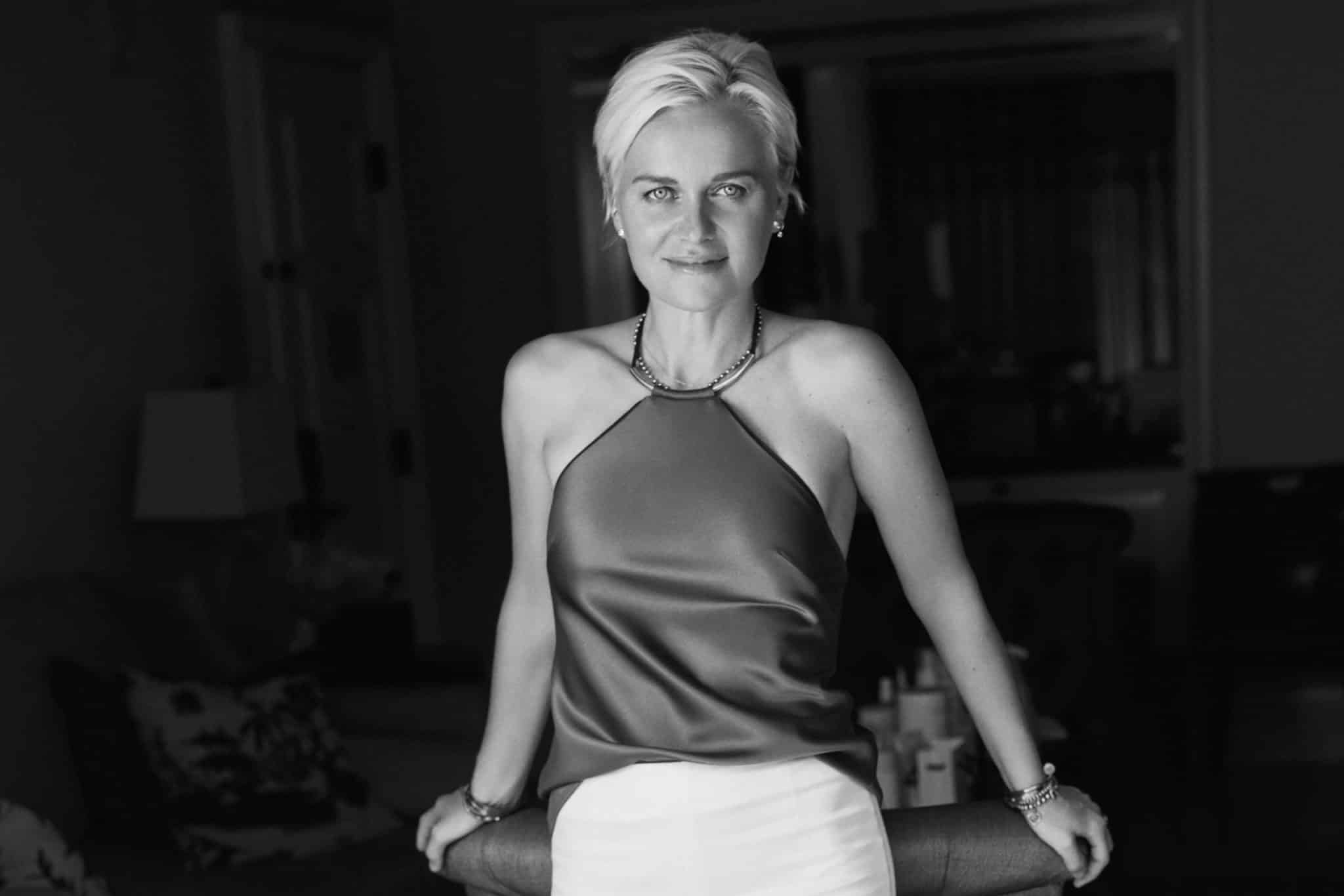 The French do it Better
I love spending time in Paris and it's true that French women have a distinctive, enviable style and a way of living life that's unique to them. They're funny, ironic and know how to enjoy life. No food is off limits for French women – they will buy their fresh, seasonal produce from the local market and sit down to enjoy a meal with a glass of good red wine (with some fresh bread on the side) and have the occasional really amazing desert afterwards and won't feel bad about it – moderation and pleasure go hand-in-hand. And I love the way they look at fitness; it's not about killing it at the gym five days a week but working out once or twice a week or taking tennis lessons. And they walk everywhere – French women are on the move constantly and move their bodies daily.
A French woman's beauty regimen is simple – but I know from my own Parisian clients that they take their skincare very seriously and will dedicate time to keeping every inch of their skin radiant. French pharmacies are considered as much more than drug stores and they're coveted by women overseas for their amazing selection of skincare and makeup and beauty spas are commonplace – taking time to enjoy a facial or massage isn't an extravagance but a necessity to maintain healthy skin. French women don't rely on makeup – they don't contour, over sculpt or try to transform anything about their own features – instead, they celebrate them with just a little concealer where necessary, tinted moisturiser and mascara. It's natural and minimal. And it sounds like a cliché, but they really do love a bold lip; it's the signature look of Parisian women.
… Red Carpet Skin? Yes please.
Preparing the skin is key before any red-carpet event and good quality skincare is imperative because the better the skin, the better the makeup. I have had a presence at some of the most important red-carpet events for the last 7 years, including the Oscars, Golden Globes, Cannes Film Festival, the Met Gala and more – we were one of the first skincare brands to do so and the first to perfect the idea of achieving "red-carpet ready" skin. I initially began in 2015 with pop-up spas offering facials for models, designers, stylists or anyone in need of some self-care during their busy Fashion Week schedules. And then two years ago, the brand began to have a regular backstage presence at the shows, as we had such a great demand from the makeup artists and manicurists for good quality, healthy skincare. For celebrities, models and actors, their face is their fortune and they need their skin to look amazing at all times – and we're able to give them that.
… From the Doctor's Cabinet
Each issue, Dr Barbara will share some of the treatments she uses.
I have perfected the signature Instant #SturmGlow Facial. It became famous backstage as it's a quick, easy way to overhaul tired, dull skin. Its instant effects mean it's hugely popular for red carpet events and continues to be a sought-after treatment for beautiful skin. How did I do it? By combining specialist techniques created in my German clinic for cleansing, exfoliating, potent hydration and firming massage, with advanced science molecular ingredients.
Since last year's Oscars, we have been offering a more advanced treatment per each individual's needs. Called the Exoso-metic Facial, this is like the 2.0 upgrade of your skincare regime and uses special skin-regenerating ingredients. For important events, we also like to add on some of our most high-performance technological devices for the stars, including micro-needling to stimulate collagen production, improve wrinkles and minimise pore size. Backstage, we also use LED light therapy, which can help reduce redness and inflammation. These are just a few of the things we've been called in to do to help our glamorous friends look their healthiest and most beautiful before a big event.