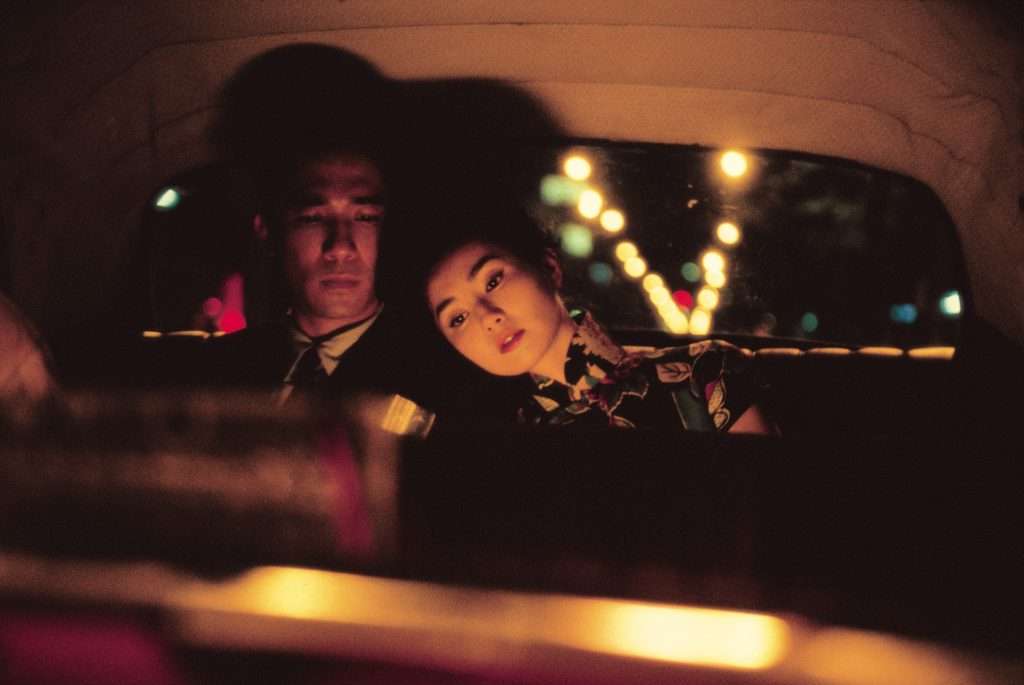 It started with the desire to watch a movie. Something special: Wong Kar-wai's In the Mood for Love. I was sitting in a café in Tokyo, and Wong's dizzyingly romantic film fitted my mood exactly. It shouldn't be difficult to find, I thought. After all, this is one of the most beloved arthouse films by one of the best-known auteurs. It was released only a few years earlier. Surely, with my laptop I could watch this online somewhere. But no — this was 2006. Streaming was nascent, access was limited, few films were available, and audiences were still watching movies on DVD. It is here that MUBI was born. Just like there were arthouse theatres in New York or Paris to show movies like In the Mood for Love to the city's film lovers, so there should be an online venue to make these movies accessible wherever you are. And that was that. We simply couldn't resist the idea of everyone having their own film library… Your own little cinema, anytime, anywhere.
After all, not everyone can make it to the Cannes Film Festival — especially if you are a school teacher or you live in Winnipeg (or both) — but that doesn't mean you can't recite all of Kubrick's films in reverse chronological order, or that you are not desperate to watch the latest [Ryusuke] Hamaguchi film that's definitely not going to be released in your local multiplex.
And that's our point: popular doesn't always mean good.
MUBI would be a curated venue, one that showcased the beauty of film, and not the mainstream garbage that clogged the multiplexes and video stores. Some audiences in major cities are blessed to have such movies playing in theatres or at festivals near them. But an online venue could show great movies everywhere, whether you're in the city, small town, or countryside — or in another country entirely. A mobile arthouse, a virtual film festival: a place where, no matter where you happened to be, if you had internet access, you could watch the best of world cinema.
The vision is to build a global cinematheque. We are inspired by the Cinémathèque française and its early, unruly yet inspired and inventionist attitude towards both film history and new cinema. In fact, French cinephilia from this 1950s era continues to inspire.
In the French New Wave, a new kind of passionate audience became a new kind of film critic. n turn, these new film critics, so fueled with love and insight for the films and filmmakers that came before them, turned into a new kind of film director: using film history for fuel, new camera and audio tech liberating them to ditch the studios for the streets, and funnelling their personalities into genre, art, and politics at all once. This simultaneity — audience/critic/filmmaker — so fresh and engaged, transforming passion into action, making the kinds of movies they love, is where we draw inspiration. As film lovers ourselves, we've built the cinema we always wanted to exist in, so that we could share it with others and spread that love.
Slowly but surely, we meticulously created an incredible catalogue of very special films of all kinds from all over the world. The noise and money of commercial culture is so fixated on a few big mainstream films each season that it drowns out the fact that most great movies, new and old, are not widely available to audiences. This was our intervention point: focusing on so-called specialised cinema we were able to present truly unique experiences for our growing audiences.
As outsiders of the traditional film world — a notoriously slow-moving industry that is quite conservative when it comes to innovation — these new ideas were met with great scepticism. Streaming? Where is the audience, and what about piracy? Independent, arthouse, and classic movies? Too niche! We begged to differ. To address the first point, we started by building everything in house. Top-notch curation must be matched by top-notch engineering: our own content management system, our own encoding software, streaming servers, our own video player—and all beautifully designed. Like the old-fashioned picture palaces, the audience's enjoyment of the exhibition venue must meet the enjoyment of the movies shown, and a digital venue should be no different. Everything was custom built to show the kinds of movies we love. The second point I find absurd. What is niche is in fact mainstream cinema: it has a large audience, yes, but is incredibly narrow in what it can be, who makes it, and what it can do. On the other hand, film outside the limited gauge of the mainstream is in fact a much broader, more diverse and dynamic arena of film, as it encompasses every genre, form, language, maker, and epoch. These are movies that people hunger for all over the world, and particularly those audiences whose only cinema access is the multiplex. On MUBI, one can discover films that few traditionally have had access to, whether a masterpiece from the past, the voice of emerging talent, or something completely unexpected and delightful.
In the early days, crucial friendships and partnerships with those who also sought expanded cinematic advocacy allowed us to break incredible ground: working with Martin Scorsese and the The Film Foundation, bringing the Criterion Collection online, organising the first-ever online retrospective of Agnès Varda, of François Truffaut, of Michael Haneke — the list goes on. What was critical was showing the audience and the film world what could be done in the digital space. That it didn't have to only be e-commerce, a crass online storefront to purchase mainstream product, but rather a vibrant, communal place that expanded awareness of, access to, and interest in the art of cinema.
With the diversity of films on offer and a platform whose mission was in juxtaposition to mainstream movies and the increasing number of streaming platforms dedicated only to those movies, it was imperative that we build not only a curated streaming cinema, but a platform that embraced the culture of the cinema around the movies. This is MUBI's cinephile ecosystem, which includes our international film publication Notebook, a digital magazine reporting on film culture and expanding the experience of MUBI programming, and a diverse array of community tools so that our audiences, wherever they are, can express their love of movies and connect to one another. Thus, MUBI not only shows films, but embraces the conversations around films. The cinematheque analogy continues: We are not only the movie theatre but the café next door in which you meet before and after the movies to discuss and debate whatever those frogs in Magnolia meant.
As we grew and streaming became not just normal but the default way to access moving images, we quickly recognized the challenge for the audience: There was a glut of content, too many options out there. How could you tell what was worth your time when you were swamped by the illusion — and an illusion it is — that everything is available, at all once and instantly? Even a platform like ours that was dedicated to quality could seem overwhelming. And so we pivoted on a radical idea: Less is more. One film a day: That's it. Going forward, MUBI would showcase only one hand-picked film a day. Maybe a streaming premiere; maybe part of a director retrospective; maybe a new restoration; maybe a guest curator or in partnership with a festival — but always only one beautiful film. It was bold and risky, but the audience loved it: no more scrolling, scrolling, scrolling to find something good. Everything on MUBI was good. Special movies couldn't get lost, everything was presented to you on a silver plate, accompanied by our curatorial notes.
Where do we go from here? Our commitment is to celebrate and expand cinema culture. We started in the digital world, and we are now going backward in order to move forwards: film made physical. In order for film culture to continue being relevant, it not only needs to be robustly supported in the digital world, but also in the real world. This means making great cinema, as well as showing it.
Our new development and production initiatives will support the creation of visionary new work, ensuring more filmmakers can have access to the resources they need to bring their art to audiences. As an art inextricable from the social, communal theatrical experiences, we are committed to bringing movies to theatres —amazing, prize-winning new classics like Drive My Car, Titane, The Worst Person in the World, and Petite Maman — to the big screen in multiple countries, whenever possible. We've therefore expanded to distributing movies not just online, but into cinemas in key markets. And we don't only support our own movies: Through our MUBI GO app, we provide free tickets to the cinema, with the movies hand-picked by our curatorial team. Similarly, after publishing film criticism, interviews, festival reports, and other writing daily on our digital magazine for over a decade, we are transforming Notebook too into something tangible, tactile, and beautiful, publishing a biannual, print-only edition devoted to the art and culture of the cinema.
Finally, in Mexico City, we are hard at work with partners building our very own cinema. The essence of the art that we love so much is defined by the real world, the technology to record and share it, and the perspective of the artist. Cinema's magic is its unique perspective of the world around us. It is crucial that we ensure cinema culture does not exist online but continues to find audiences in real places.
Championing cinema is how this wonderful thing finds its audience. It's how the beauty of film is spread and shared. To be discovered by more people. And new people.We are inspired by our undying belief in cinema's power and promise—whether online or in cinemas, in conversations with friends or in writing. Everything MUBI does, we do to create more shared experiences, with films in the middle. Bringing the magic of great movies to more people, in more places.