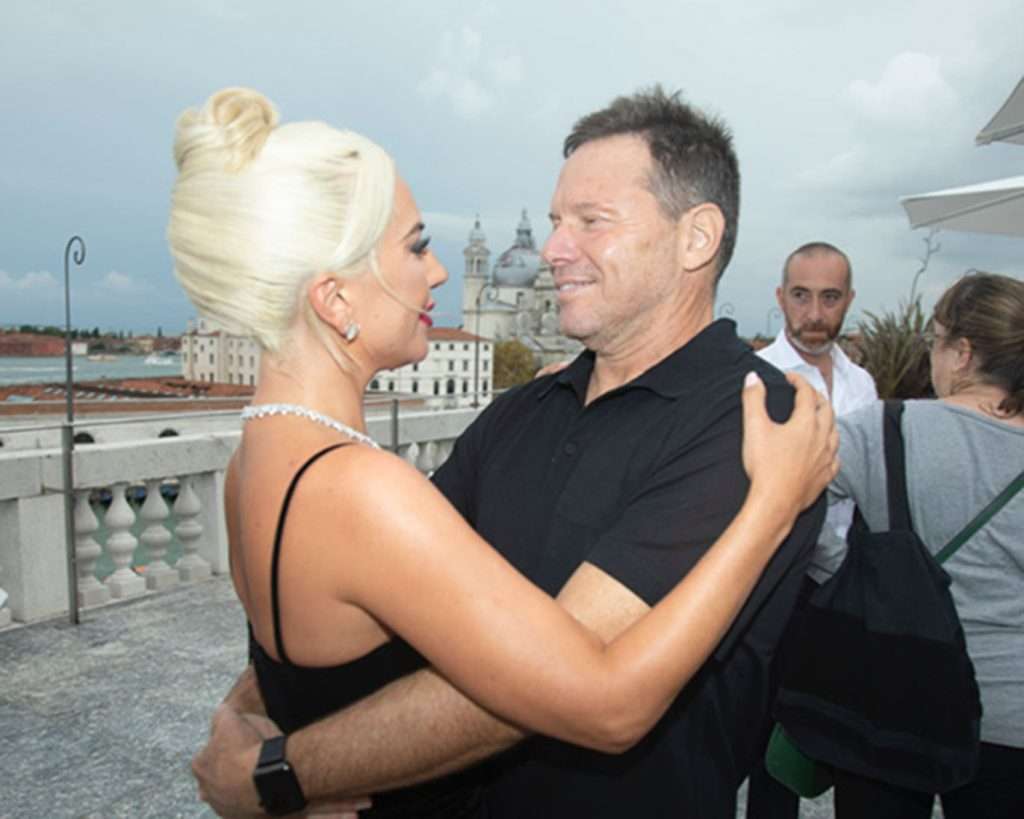 Back in the fall of 2018, we took off for the World Premier of A Star Is Born at the Venice Film Festival. I had not attended Venice since my young executive days at Warner Brothers as part of the Goodfellas entourage. On that trip, I was far from centre-stage and Irwin Winkler had to insist that I was seated on his gondola with Robert De Niro or I would have been left behind completely. Instead, after a triumphant premier, I ended up at dinner at Harry's Bar followed by sitting in Piazza San Marco with this esteemed group looking at the moon. At the time, I was a happy film operative stoking the star maker machine. The thought of being a producer had not entered my mind yet. I was still learning the complexities of the film industry and Goodfellas gave me a great insight into how some of the greatest filmmakers and artists, Scorsese, Winkler, Pileggi and De Niro, operated. I remember flying back to New York with them while Scorsese and De Niro reviewed a draft page-by-page of Casino at the back of the plane. Learning what they were up to, I suggested they meet the greatest living expert on Vegas that I knew, my father. Roy Gerber had spent most of his career booking his clients into Vegas and other 'Lounges'. He famously spent nights with the Rat Pack during their residency at The Sands Hotel, and was very close friends with Jack Entratter and Beldon Katleman. Pileggi and Roy subsequently ended up spending four hours discussing the real characters from Casino.
I finished my days as a "Suit" at WB in 1998 and started my own Burbank-based production company. Producing and being an executive are very different jobs. They are both fantastic experiences but 'selling' and 'buying' are two very diverse dynamics. As a Producer you are always selling: whether it's an article you'd like optioned or a director you think would be perfect for a project, or letting, as is the case with A Star Is Born, someone remake a remake of a remake of a remake based on a film by a completely different title. As an executive, you hopefully say 'yes' to the right projects and survive.
I can say that having a film that succeeds as an executive truly pales by comparison to achieving it as a filmmaker. I remember running into Tom Cruise shortly after I left the corporate gig. It was at my favourite restaurant Matsuhisa, and I told him about my change in career. He gave me a huge smile and said "Now you're on our side". I remember feeling such a sense of pride and solidarity. I grew up playing drums, drawing and writing and always had a lot of artistic juices, and now I was being creative for a living and feeling that I had found my calling.
A Star Is Born was a long and winding road of starts and stops. I honestly thought we were going to make the movie back in 2013. But as anyone who has been in the film business knows, you never know. After many, many drafts catering to several different filmmakers and stars, we were fortunate enough to get a call from Bradley Cooper, who was familiar with the project and wanted to discuss directing and starring in the movie. The stars aligned with this event, and after Bradley took the reins, we were on our way for real.
We were working on a very modest budget, so had to be resourceful. Fortunately, our friends at AEG were up for letting us shoot at Coachella and Stagecoach, and while being extremely nimble, we were able to cover the ground necessary to bring the world a true rock-and-roll love story with original music, live vocals, and the verisimilitude that created a worldwide sensation. Bradley's ability to get the performances and tell the story was world-class.
Arriving in Venice was among the most gratifying moments of my life. I have never worked so hard on anything, and having seen the effect this film had on everyone we showed it to had me incredibly optimistic about its prospects—particularly the next night on its public debut.
Anyone looking at any media that week would admit it was hard to miss just how glamorous Bradley Cooper and Lady Gaga were when they arrived for the festival. They were truly resplendent. And Lady Gaga's epic entrance the day before by sea, entirely self-choreographed, was truly up there with Marilyn Monroe singing 'Happy Birthday' to JFK. Frankly everything escalated from there in terms of the subsequent events. As we waited for Bradley and Gaga's entry into the film premiere, it was drizzling, but the lights could not have been brighter and the magnetism that the two of them exhibited was celestial. I just remember the red carpets everywhere and how excited the Italian press were.
Inside the theatre the buzz was extraordinary. We finally took our seats after a boisterous welcome. The place was packed. I turned around and I saw Valentino grinning ear-to-ear. I didn't know him personally, but I knew who he was a lot better than he knew who I was, but we bowed to each other, so I felt like I must've done something right.
We started the film, and as most people know, it begins with an incredible performance by Bradley and Lukas Nelson playing an original tune that they wrote. Unfortunately, a few minutes into the film the drizzle had escalated into a lightning storm and the equipment on the roof of the Sala Grande exploded and the projectors flamed out. Lights went up in the theatre and I, of course, did what any producer would do at this point and sprinted to the projection booth. People were running all over the place trying to figure out what to do. I must give the Italian engineers credit. They were calm and collected, and somehow got us back on track. Once we were going, the audience gave a big round of applause for persevering.
The film could not have played better. Sitting between Lady Gaga and Bradley and seeing the reaction that their work received in this film was very special. As the audience stood up to give an eight-minute standing ovation, we were all just beaming. I got to look in both their eyes, and felt such a sense of accomplishment. They had worked so hard. Bradley had birthed this movie, and her performance, with true Divine Intervention.
It might've been one of the last times where a movie studio performed in such an old-school, romantic, extravagant way. No corners were cut as we boarded the gondolas to go to the Palazzo Contarini Polignac, where Warner Bros arranged the most beautiful table I've seen in my life for the after-party dinner. Bradley made a wonderful speech and thanked all of us involved with the film and everyone important to the process was there and able to soak in the majesty of this night. Not being one to be able to sit quietly and accept my share of the gratitude, I had to pick up the mic to thank him and Gaga. I had to express on our part just how amazing it was to watch them create such a memorable film. And that Bradley, as a first-time director, had created something that very few people, even after many films are able to achieve: he made a classic film that will last forever.