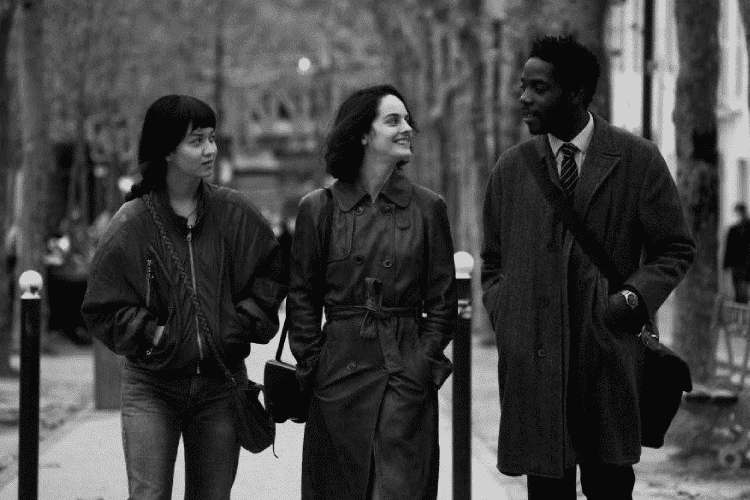 Presented in Official Competition last year at Cannes, Jacques Audiard's new film is a series of tumultuous stories of love and sex weaving together to form a distinctly contemporary picture of Parisian romance.
It's like having the counterpoint of Jules & Jim, My Night at Maud's and the New Wave films that shaped our ideas of love in Paris. It's a different conception of love and intimacy.
"I wanted to examine the state of the modern romantic discourse," said Audiard, 69, in a recent video interview. For sure, people from his generation didn't use dating apps. Here in Paris, 13th District, characters pursue a wide range of sexual options and they are open to exploring "out of the box" relationships.
The film takes its title from its setting in Les Olympiades, a neighbourhood of high-rises and walkways in the southeast of Paris that was built as an urban renewal project in the 1960s.
The modernist architecture reinforces the sense that it's a different kind of story set in the French capital. It's not the romantic Paris we know, but it's also a more vibrant and more diverse one. We see members of the large Chinese community living in the 13ème arrondissement.
Smartphones and computer screens are very present but in a non-judgmental way. Nora, the character interpreted by Noémie Merlant (Portrait of a Lady on Fire), develops an unusually meaningful emotional bond with a cam-sex performer. "I see the film as showing a new romanticism," said Merlant. It's a virtual love story but it's also the most sincere one in the film.
The film is loosely adapted from three stories by the American graphic novelist Adrian Tomine. Audiard co-wrote the screenplay with directors Céline Sciamma (Portrait of a Lady on Fire, Girlhood) and Léa Mysius. As with Eric Rohmer, they present a sort of romantic education, with words as a mode of seduction even if they come after sex. Time has shifted the order in which people fall in love.
Lucia Zhang, one of the leads, has never acted in a feature film before. She was 19 when she auditioned for the role. There are intense sex scenes in the film, but she "wasn't intimidated or apprehensive by nude scenes," she said in, a conversation with me for A Rabbit's Foot.
For Makita Samba who plays Camille in the film, it's the dialogues who drew him into the film. The actor comes from theatre and for him, he tells me that "the script was so well written, it was like having a musical score for which you need to read the notes and perform."
It's really that young generation of actors that we see blossoming here, and the characters they interpret are also full of hopes and dreams, even if some of them aren't going to last longer than the next fling.