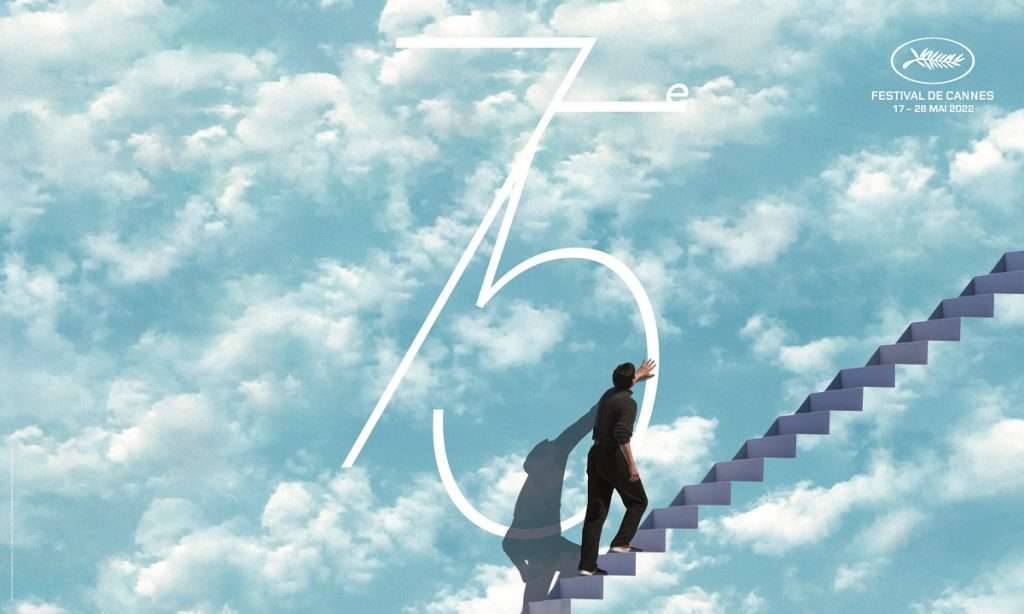 For film lovers, there's no event that incites giddy anticipation year after year like the Cannes Film Festival. Returning this month for its 75th year with a dynamite line-up featuring the likes of Claire Denis, David Crononberg, Park Chan-wook, Kelly Reichardt, and Hirokazu Koreeda (to name a few), there's a lot to be excited about, and a lot to keep up with. In the spirit of keeping up, we've compiled a cheat-sheet of films that are in the running to take home the coveted Palme d'Or…
Armageddon Time
Director: James Gray
One of America's most interesting working filmmakers, James Gray's recent work includes Ad Astra and The Lost City of Z. His latest, Armageddon Time, features a dynamite leading cast consisting of Anne Hathaway, Anthony Hopkins, and Jeremy Strong. While not much is known about the project other than it being a coming-of-age film set in 1980s Queens, any new Gray film paired with a cast like that is enough to spark excitement.
Boy From Heaven
Director: Tarik Saleh
At a prestigious university in Cairo, the Grand Imam collapses and dies in front of his students, sparking a ruthless battle for influence to take his place. An eternally interesting premise if there ever was one, Tarik Saleh's political thriller has the potential to be one of the festival's most promising gems.
Broker
Director: Hirokazu Koreeda
Japanese filmmaker Hirokazu Koreeda won the Palme d'Or in 2018 for his previous film, the achingly bittersweet Shoplifters, and has returned again this year to claim it for a second time with the Korean-language Broker. Backed by a powerhouse Korean cast led by two of Korea's most enduring actors—Parasite's Song Kang-ho and A Girl At My Door's Bae Doona—as well as K-Pop superstar IU, this drama revolving around the world of baby boxes—a system in which parents can anonymously and safely drop off their infants to be cared for – has all the makings of a Koreeda classic.
Close
Director: Lukas Dhont
Although Lukas Dhont's first film, 2018's Girl, was well-received, and won him a Camera d'Or win for best debut, its depiction of gender dysphoria and self-harm received criticism from the LGBTQ+ community. His second feature, Close, follows two young boys whose friendship begins to fall apart as the dawn of adolescence approaches.
Crimes Of The Future
Director: David Crononberg
The master of body-horror is back. Starring one of his mainstays, Viggo Mortensen, as well as Léa Seydoux and Krisren Stewart, David Crononberg brings us his first sci-fi film since 1999's EXistenZ. Sharing its namesake with a 1970s film also directed by Crononberg but featuring an original story, Crimes of The Future is set in a not-too-distant future in which the human body is undergoing the next step in human evolution. Viggo plays a celebrity performance artist who showcases the biological metamorphosis of his organs in his stage show. Rumour has it that the final third is so unflinchingly Crononberg that walk-outs and faintings are a real possibility, which only makes us want it more.
Decision To Leave
Director: Park Chan-wook
While Park Chan-wook has been active as the director of the acclaimed but underseen British miniseries The Little Drummer Girl, Decision To Leave marks the great Korean filmmaker's return to the big-screen since his modern classic The Handmaiden competed for the Palme d'Or way back in 2016. The hotly anticipated follow-up stars Park Hae-il as a detective whose latest investigation becomes complicated when he falls in love with the murder-victim's widow, played by Chinese actress Tang Wei.
Eo
Director: Jerzy Skolimowski
A unique twist on the road movie, Jerzy Skolimowski's EO follows the journey of Baltazar, a donkey, from a polish circus to an italian slaughterhouse, and the characters he meets as he travels through modern Europe.
Frère Et Soeur
Director: Arnaud Desplechin
After what feels like no time at all, France's eclectic filmmaker Arnaud Desplechin is back at Cannes with Frère Et Soeur (translation: Brother and Sister) starring Marion Cotillard and Melvil Poupaud as siblings who, following the death of their parents, are forced to reconcile after two decades of estrangement. No stranger to the festival, Desplechin's last film, Deception, premiered at Cannes only last year, but anything new from one of contemporary French cinema's most alluring voices is always welcome.
Holy Spider
Director: Ali Abbasi
Ever since Ali Abbasi wowed Cannes audiences with his weird and wonderful fantasy film Border in 2018 – taking home the Un Certain Regard in the process – we've been patiently waiting to see what the Iranian director has up his sleeves next. The wait is over, as Abbasi returns this year with Holy Spider, a dark thriller following family-man Saeed as he attempts to "cleanse" the Holy Iranian City of Mashad of its street prostitutes, only to find his obsession intensifying at the lack of community support for his divine mission. Could well prove to be one of the year's biggest surprises.
Le Otto Montagne
Director: Charlotte Vandermeersch, Felix Van Groeningen
Belgian filmmaker Felix Van Groeningan co-directs this new feature with his partner, actress Charlotte Vandermeersch. Adapted from the Italian novel of the same name (translated to The Eight Mountains), the story revolves around two boys living in a secluded alpine village and the story of their friendship spanning over 3 decades.
Leila's Brothers
Director: Saeed Roustayi
Not much is known about the plot of Iranian filmmaker Saeed Roustayi's upcoming feature, although the names attached give us enough reason to anticipate, featuring a household cast in Navid Mohammadzadeh, Taraneh Alidoosti, and Payman Maadi. Sign us up.
Nostalgia
Director: Mario Martone
Seasoned Italian filmmaker Mario Martone presents an adaptation of Ermanno Rea's novel of the same name, following Pierfrancesco Favino's Felice as he returns to his hometown of Naples after a 40-year absence, and is forced to confront his past.
RMN
Director: Cristian Mungiu
A Cannes favourite, Cristian Mungiu took home the Golden Palm in 2007 for his film 4 Months, 3 Weeks, and Two Days, returning again in 2012 and 2016 to claim Best Screenplay and Best Director for his films Beyond The Hills and Graduation, respectively. This year the Romanian filmmaker is back with RMN, revolving around a multi-ethnic community of Romanian, Hungarian, and Moldavians living in a mountain village in Transylvania.
Showing Up
Director: Kelly Reichardt
In 2019, Kelly Reichardt premiered First Cow, a tender film about male camaraderie and, for my money, one of the best American films to come out in years. Still, if anyone can top it, she can. This year she's back with Showing Up, a drama starring Reichardt regular Michelle Williams as an artist juggling the chaos of family, friends, and peers as she approaches one of the biggest nights of her career. Featuring an eclectic ensemble including Hong Chau and Andre "3000" Benjamin, this is not one to be missed.
Stars At Noon
Director: Claire Denis
It's a big year for Claire Denis. Already having released the romantic drama film Both Sides of The Blade and going on to win the Silver Bear for Best Director at the Berlin International Film Festival, the French director is gearing up to premiere her second feature of the year at Cannes. The Stars at Noon is a romantic thriller film starring Margaret Qualley and Joe Alwyn as an American journalist and English businessman who get caught in the crosshairs of the Nicaraguan Revolution.
Tchaikovsky's Wife
Director: Kirill Serebrennikov
Kiril Serebrennikov's Tchaikovsky's Wife tells the story of Antonina Miliukova's rocky marriage to iconic Russian composer Pyotr Tchaikovsky, and her subsequent descent from bright young woman into madness. One of Russia's most bold filmmakers, we're not expecting this to be just your run-of-the-mill period drama.
Tori And Lokita
Directors: Jean-Pierre and Luc Dardenne
Belgium's great humanists, Jean-Pierre and Luc Dardenne, return to the competition for the first time since their previous film Young Ahmed bagged them best director back at Cannes 2016. This time around they're premiering Tori and Lokita, following a young boy and adolescent girl who, having been exiled from Africa, navigate the harsh conditions of their new life in Belgium.
Triangle Of Sadness
Director: Ruben Ostlund
It's been five years since Ruben Östlund took home the Golden Palm for his outrageous art-world satire The Square, and it seems the Swedish filmmaker isn't hanging up the geometry set just yet with new feature Triangle of Sadness. Ruben seems to once again have his sights set on the privileged, as Triangle follows a celebrity couple who are invited on a luxury cruise for the super-rich.
Tourment Sur Les Îles
Director: Albert Serra
Visionary Catalan filmmaker Albert Serra returns to the festival with Tourment Sur Les Iles, a drama surrounding a French Polynesian writer's love affair with an ambassador, with the complicated world of international politics and nuclear threats looming in the backdrop.
Les Amandiers
Director: Valeria Bruni Tedeschi
French actress and filmmaker Valeria Bruni-Tedeschi is in-competition this year with Les Amandiers (translation: The Almond Tree), a coming-of-age story set in 1980s Nanterre about a group of 20 year-old actors navigating life, love, and tragedy as students at the iconic Théâtre des Amandiers.
Un Petit Frère
Director: Leonor Serraille
Starring comedians-turned-actors Stéphane Bak and Ahmed Sylla, with a central performance by up-and-comer Annabelle Lengronne (who is gearing up for one hell of a busy 2022), Leonor Serraile's latest is, as the title suggests, a mother and sons story at its core: chronicling 30 years in the life of an African immigrant and her two sons, from the moment their arrival at the tail-end of the 1980s to the present day.