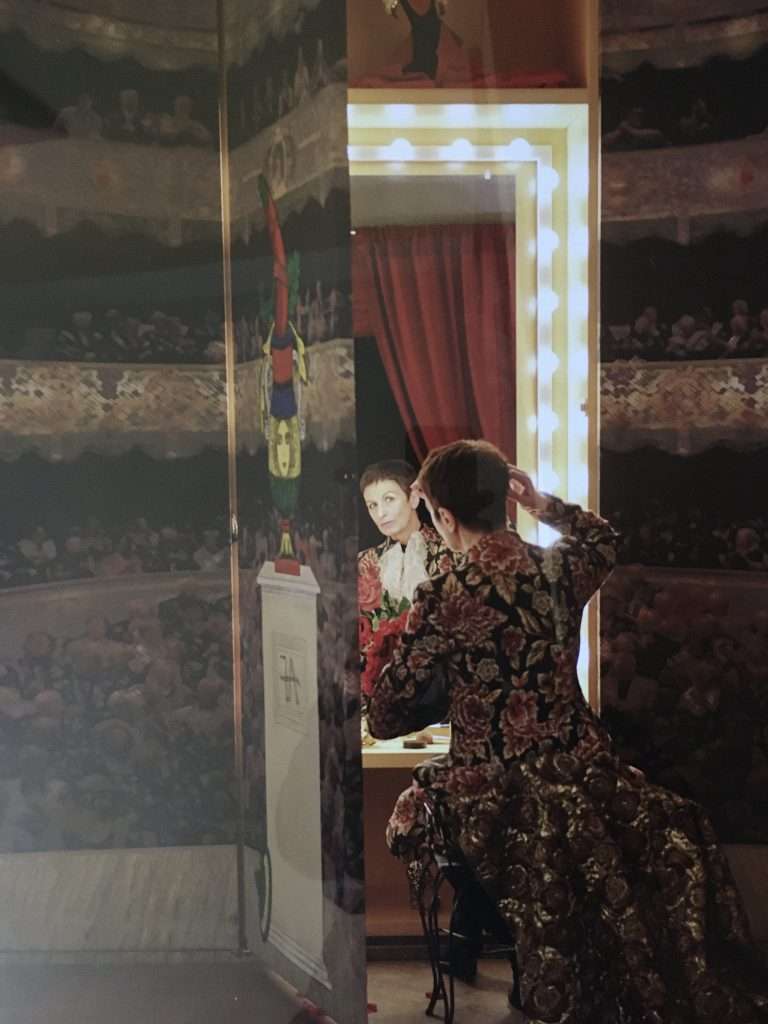 Few performers have lived such multi-talented lives as Alba Clemente. Born in Amalfi, she began acting in theatre from age thirteen, before making her name as a costume designer. After moving to New York, she became a prominent figure on the city's art scene.
Alba not only kindly answered some of Chris Cotonou's questions, she also selected a verse from the moving song Una notte a Napoli, which she wrote for Pink Martini.
You performed puppet shows as a child. Can you tell me about that, and why you think you were a performer and entertainer from such a young age—was there an urgency to create that rooted from home?
To be a performer is something you are born with. Either you have it or you don't. I am not sure of where and why my passion for theatre started at such a young age. There was no theatre in my beautiful, little town. The only spot where performances took place was in our majestic cathedral. Solemn mass is like a play, with sets, costumes, music, singing and one more aspect that theatre doesn't have: the strong smell of frankincense! Possibly that is where my love for theatre was born.
Can you tell me about your early days in the theatre in Naples, and a mentor you fondly remember?
From Amalfi I moved to Naples to study set and costume design at the Accademia di Belle Arti. Naples is a theatre capital, everywhere you look, in everyday life, you encounter a play. In Naples, life itself is a play, the gestures, the expressions of the dialect, the quick witted sense of humour. During those four years in the Accademia I met Roberto De Simone. He was our music history teacher at the academy, he taught us archeology of music and he opened my eyes to the popular culture I lived in. The culture I discovered with De Simone had rich, deep, ancient roots that I am very proud of.
You have been painted by many of the most famous artists. Is there one that you think got it the most correct in conveying who you are?
I had the privilege and honour to meet many great artists in New York and to pose for some of them. It is such a pleasure to sit there and observe the different ways artists work! My favourite portrait, in which I recognise my spirit, is by my husband, Francesco Clemente…I suppose he knows me best!
Can you please tell me about Una notte a Napoli?
I have lived in New York for forty one years and I love it, but my heart is still rooted in the rich, deep, ancient culture of the south of Italy. My song is a tiny homage to Naples, a city truly larger than life. This is a particular excerpt that I love from the song. I'm not sure why I chose it…except that it asks to enjoy life, and let everything else go.
Una notte a Napoli con la luna e il mare
Ho incontrato un angelo che non poteva più volare
Una notte a Napoli delle stelle si scordò
e anche senza ali in cielo mi portò
Quanto tempo può durare?
Quante notti da sognare?
Quante ore, quanti giorni
E carezze infinite
Quando ami da morire
Chiudi gli occhi e non pensare
Il tempo passa, l'amore scompare
e la danza finirà